Thinking about the future of your business? There's a lot for you to consider…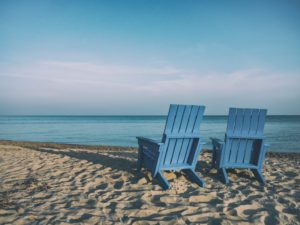 Despite loving your business, everyone has to face the day that one must leave, either because of age, health, or any number of other reasons. In our observations talking with many in the LBM industry, from dealers, to vendors and partners, they have confirmed "the elephant in the room". Many lumber yard owners don't really talk about succession planning and don't have a plan. What may be worse, many simply think the next generation of family will take it over. The problem with that assumption is the younger generation isn't sure they want to take over the family business!
Have you given any thought to what your company will look like after you leave? I like to challenge clients to tell me what their end game is? What is their vision for the business? What will it look like after they leave? These are important questions that need to be answered in order to plan your eventual exit from the business. So how do you get there?
Let's start with some, basics: First you need to have a plan, which means you have to take some time and work on the business not just in the business. I suggest you start your plan with answering questions like:
What is the horizon of time between now and when you want to retire?
Do you want to sell? If so, do you want to keep the name going?
Is there someone already on the payroll that is capable of taking over?
Who could be capable of taking over with some coaching and do you have a growth plan?
Will you have to go outside the company to find a successor?
If so, how will you search for the right replacement?
How will you transfer the knowledge you have accumulated about the business over the years, to ensure the business continues to thrive?
Will you work a reduced schedule for a time or outright walk away when you retire?
The danger of not planning, things might not work out the way you would like. Some owners will want to sell; others may not, but be forced too. As you are developing your plan, there are some additional things you should consider:
What is your business worth?
Are your facilities in good shape?
Is your equipment up to date?
Have you kept up with technology or is your business behind the times?
Think about what tools or help you might need to produce a satisfactory outcome. You may need to make some investments in the business, in order to make it attractive to potential buyers and maximize its value. The good news, things you would do to sell the business, will help the business even if you change your plan and decide you don't want to sell.
Most have worked their whole life to build the business. You deserve to have things turn out the way you want at retirement. Having a plan dramatically increases the chances it will.
This article was written by Jack Leary, Vice President and Partner at Impact 180 Consulting Group & Lumber Contacts Inc. Feel free to contact Jack at, leary.jack@impact180group.com.